"Pilgrims… bring something back with them to share with others, including… the blessings they have received."
~Rupert Sheldrake, PhD~
2021
Along with the rest of the World, we had to take 2020 away from the Camino.  We did get back on pilgrimage in 2021 and had a great time.  With a collection of pilgrims who were former Paratroopers, Rangers, and an amazing Medevac Flight Nurse the 2021 Warriors on the Way pilgrims experienced amazing healing and built new bonds of friendship that will last a lifetime.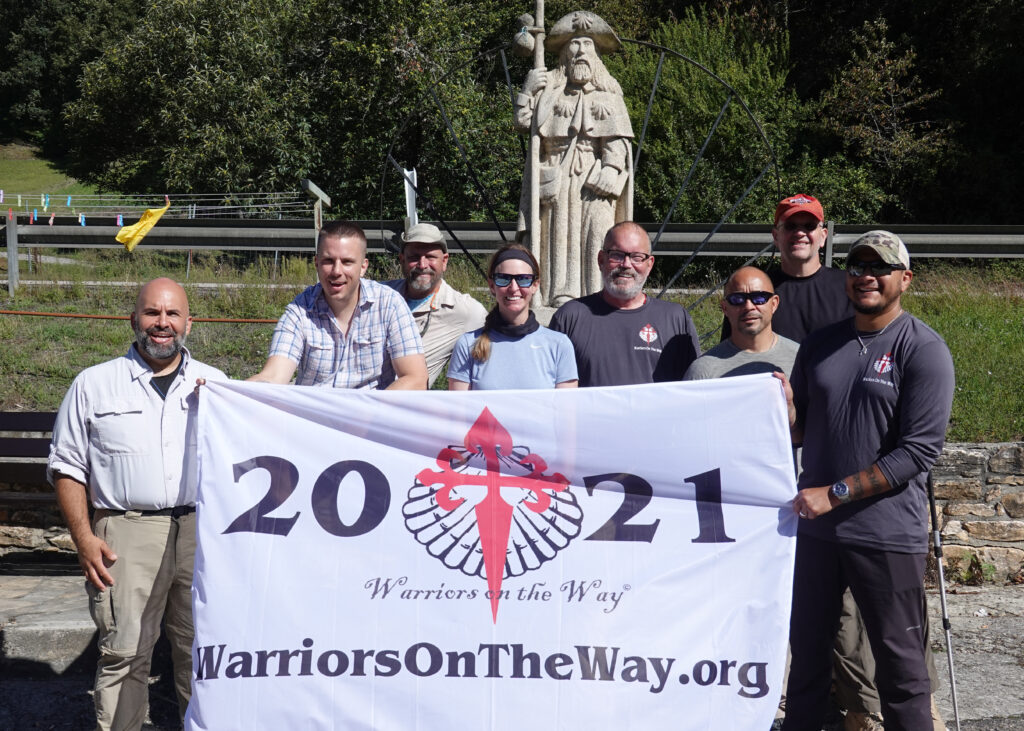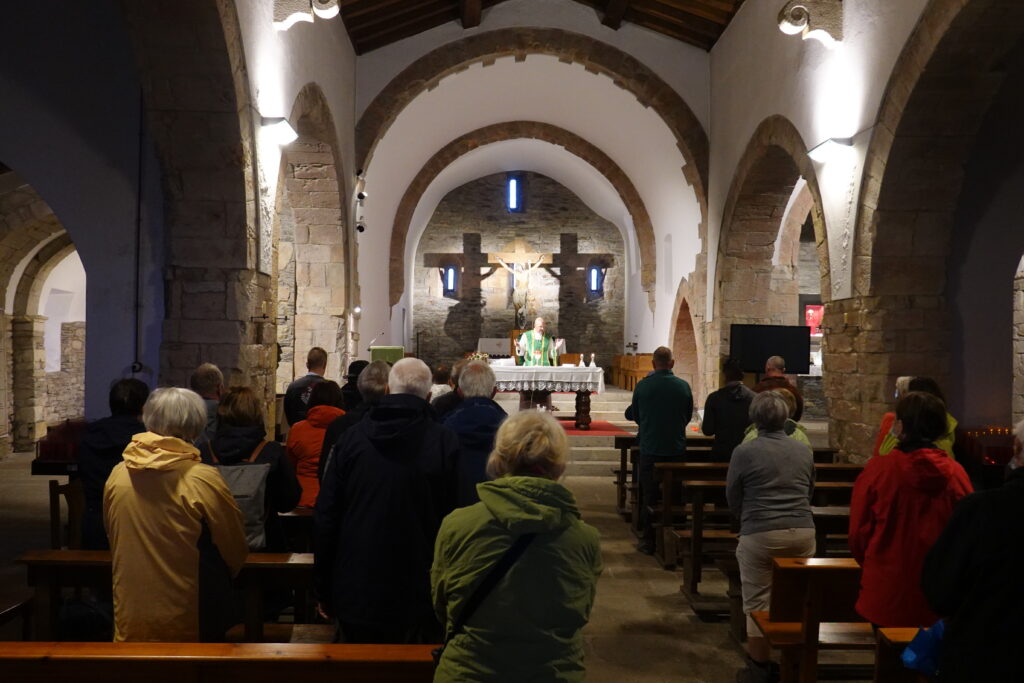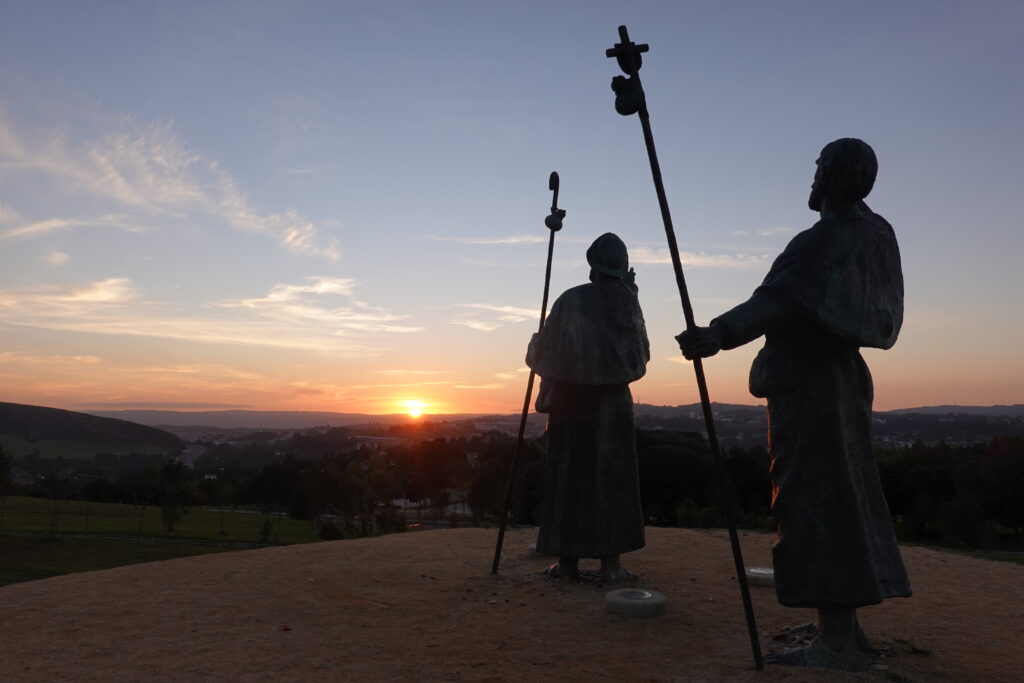 2019
Warriors on the Way 2019 was a great success.  We had pilgrims from states on both coasts and plenty from the many in the middle.  Our pilgrims consisted of men and women who were Soldiers and Airmen.  These pilgrims filled the spectrum of military professions.  Our two Army nurses this year were a special blessing to both our own pilgrims and many we met along the Camino, making sure that nobody left sore backs and sore feet unattended. 
Through the simple process of walking; worship experiences in grand churches, simple parishes, majestic outdoor settings, and humble garden gatherings; sharing stories; and supporting one another, the pilgrimage accomplished its mission.  Everyone had an amazing time and life-changing experiences.
One last thing to close – Warriors on the Way is getting noticed.  More than a few times we would be approached by other pilgrims on the trail who said: "You guys are Warriors on the Way!  I am following you on FB/I am following you on Instagram/I am following you on Twitter.  I have trying to catch up with you so I can meet you."
Whether you are walking the Camino and trying to catch up with us (if so let us know – we would love to share a meal or a coffee with you) or just want to see photos as they are posted and see how we are doing, you can also follow our activities as they happen by following the Social Media buttons at the bottom right of this page.